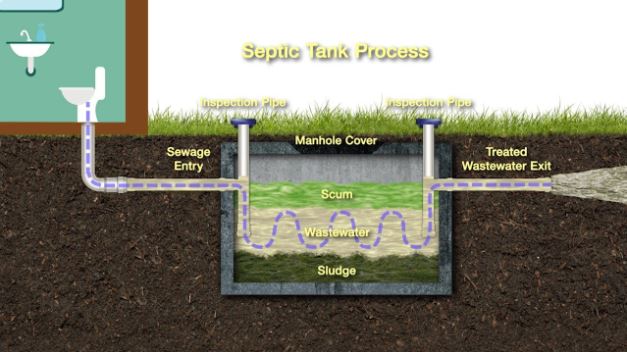 Sewage removal from a building or a home is a standard process, which involves the
damage control due to water spill, removal of contaminants and organic substance,
treatment of odor and removal of any other garbage item. The sewage removal process
should be performed by professionals as it may require the use of industrial grade
equipment and chemicals, however, common people can also perform this process to
some extent. It is extremely necessary to quickly perform the sewage removal process
when the issue arises as otherwise, it can cause severe damage to the building as well as
health hazards. The contaminants and water in the spill can spread and damage other
items of the building as well. A comprehensive cleaning services company should be performed
encompassing all aspects.
Sewage Water Removal Process
The first step is always the sewage water removal process and a thorough work needs to
be done in this stage. All sewage water should be drained out of the building or home.
Remove the water from corners and crawl spaces as well since these areas are usually
ignored in the sewage removal process. Now, dry the affected area so that the water
damage can be stopped or mitigated.
Removal of Organic and Solid items
There are a number of waste and garbage items present in the sewage, which may
settle when the water is removed. They require separate effort from the workers to be
completely removed. The solid items should be either picked up or collected at one
place. All efforts should be made to prevent them from falling into the sewer again.
Standard disposal methods should be used for treating solid waste.
Decontamination and Disinfection of the Building
When sewage remains stagnant at some place for a few hours, a variety of
contaminants and hazardous elements may be left by it. The contaminants will cause
health issues if they are not properly treated. A variety of decontamination and
disinfection methods will have to be performed in order to remove all harmful
elements.
Odor Removal during Sewage Removal Process
Sewage water is usually accompanied by an odor, which can be unbearable for the
individuals. The odor and the suspended particles in the air can also cause breathing
problems. It is, therefore, required to perform the thorough odor removal process. In
this process, air fresheners and other such chemicals may be used to completely remove
the odor. The process should be performed in the order stated above so that the odor of
chemicals can be removed as well.

Get more info about sewage removal coast visit here https://restorationmasterfinder.com/restoration/sewage-removal-cost/