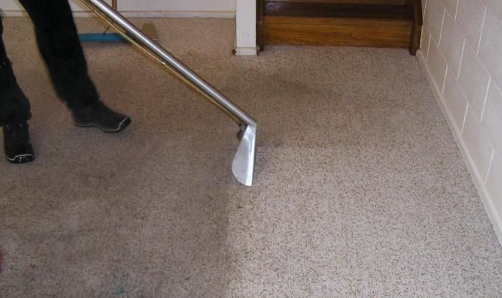 Carpet water damage is a major issue for buildings that have been affected by water damage. However, unlike various other items, it is possible to restore carpets by performing different methods. There are different ways with which carpet water damage can take place and the extent of damage depends on the mode. The common ways of water damage in a building include flooding, water storage tank leakage, pipe leakage, washing machine overflowing, sewer damage, etc. Flooding and Sewer water damage will lead to severe problems for carpets and it usually takes stern effort to restore while it is comparatively easier to restore carpets affected by other types of water damages.
In this article, we will explain a general process with the help of which users can solve common carpet water damage problems without requiring any professional help. However, in case the carpet is severely damaged then we recommend seeking the help of professionals in order to achieve better results.
Supplies required to perform the restoration process
A few supplies given below will enable users to perform the restoration process in a convenient manner. 
Fans: They will help in performing the structural drying process in an effective manner. An appropriate number of fans should be available depending upon the size of the carpet so that they are able to cover all areas of the carpet. They will also help in performing the process in a short time and achieving standard results.
Dehumidifier: A dehumidifier will help in removing the moisture and humidity from the carpet and ensure deep drying of the carpet affected by water damage.
Steps involved in the process to restore damaged carpet
Users can follow the steps given below in order to perform the carpet water damage restoration process at home without requiring any professional help:
In the first step, remove as much water from the carpet as possible so that the process of structural drawing can be performed in a convenient manner.
Now, place fans at different sides of the carpet so that the drying process can take place.
Let the fans perform for an appropriate period in order to achieve desired results. In most cases, fans have to perform for 24 – 48 hours in order to restore the carpets and evaporate water vapors. However, it also depends upon the extent of water damage and may require less or more time depending upon the condition.
With the help of a dehumidifier, remove humidity from the carpet so that deep drying can take place. 
Perform a steam cleaning process on the carpet before using it again for a more hygienic experience.